St. Bridget (or Brigid) of Kildare is one of the three major patron saints of Ireland along with Saint Patrick and Saint Columba. Saint Bridget's faith and labors for the Lord are remembered among the Irish people through prayers, sacred places, blessings and customs. St. Bridget was an extraordinary woman of faith: strong in her mission, loyal to the Lord, faithful to the Church, generous to the poor and hospitable to missionaries. St. Bridget laid strong foundations for the Church in Ireland. Her feast day is February 1st, the first day of the Celtic Spring.
Public Masses have resumed: Monday, Tuesday, Thursday, and Friday @ Noon; Wednesday and Saturday @ 9 AM; Saturday Vigil Mass @ 5:30 PM; Sunday @ 9 AM and Noon (live streamed)
Mark Forrest, Irish Tenor, Night of Music, Meditation, and Prayer has been rescheduled to Friday, March 26th, at 7:00 p.m. in the church.
Our new St. Bridget statue will be dedicated and blessed soon
Saturday
9:00 AM and 5:30 PM (Sunday Vigil)
Sunday:
9:00 AM
12 Noon
Weekdays:
Monday & Tuesday 12:05 PM
Wednesday 9:00 AM
Thursday & Friday 12:05 PM
Holy Days:
12:05 PM & 7:00 PM
Nationwide Mass Schedule:
www.thecatholicdirectory.com
Saturday
4:00 to 5:00 PM
Monday
7:30 to 8:30 PM
For the Hospitalized and Homebound:
Notify the rectory at 540-277-2943 so that the hospitalized and homebound
parishioners may receive the pastoral care of the church.
COVID 19 impacts at St. Bridget of Ireland Church:
– The church will be open from 9 AM until 9 PM each day for individual prayer
– Confessions will be held in the Sacristy Monday 7:30 – 8:30 PM and Saturday 4-5 PM (Fr. Paul is available when the lamp is off)
Please see the Announcements Page for the Prayer that Bishop Burbidge has asked us all to pray daily.
Father Paul's Words of Wisdom
A Note of Thanks from Fr. Paul
I wanted to say thank you to those who have dropped little notes letting me know that you are well and that you are praying for me. Know that you are all in my prayers as well. I was just reading something that reminded me of something I've said in many a homily: as Christians, we are never truly alone. If God has placed His Spirit in us, then we are always united with him. As members of Christ's body, we are always united with each other, and with all the saints in heaven. Knowing people are thinking about you and praying for you is a reminder that we are not alone. It's nice to know that it's not just me and Doctor Who in the rectory.
Next, thank you for continuing to support the parish financially in these difficult times. I know that families have a lot on their plate right now – worries about jobs and finances – and I thank you for thinking of us. With your continued support, I will be able to do several things:
Maintenance – we are paving the road that leads up to the parish hall and the handicapped parking area in front of the hall. We are having work done on the roof to address leaks and the mold. We plan to install the new organ before Masses resume.
Loan – We are on target for paying off the loan on Hobert Hall and the rectory by June.
Assisting parishes and others – With the stay-at-home policy in place until June, some parishes will be struggling to make ends meet. I am planning to see if there is a way we can help. We are also continuing to support FISH each month. If you yourself are in need or know someone else in need, please let us know.
If you wish to make contributions to the church while things are shut down, you can mail them to us or drop them in the poor box. The slot is large enough to accommodate parish envelopes. This may be a good time to consider on-line giving with Faith Direct. I don't like asking when there is so much going on, but your help will help me keep things up and running and provide help for those in need.
Speaking of FISH, we are also collecting items such as oatmeal packets, single serving cereal boxes, pork and beans, cans of pasta, fruit cups, apple sauces, Vienna sausages, crackers, toilet paper, toothbrushes, toothpaste, shampoo, laundry detergent, deodorant and hand sanitizers. These can be dropped off in the back of the church (open daily from 9 a.m. to 9 p.m.) and will be picked up and taken to FISH.
Again, thank you for all your thoughts and prayers. I am truly grateful for them. And thank you for all you do.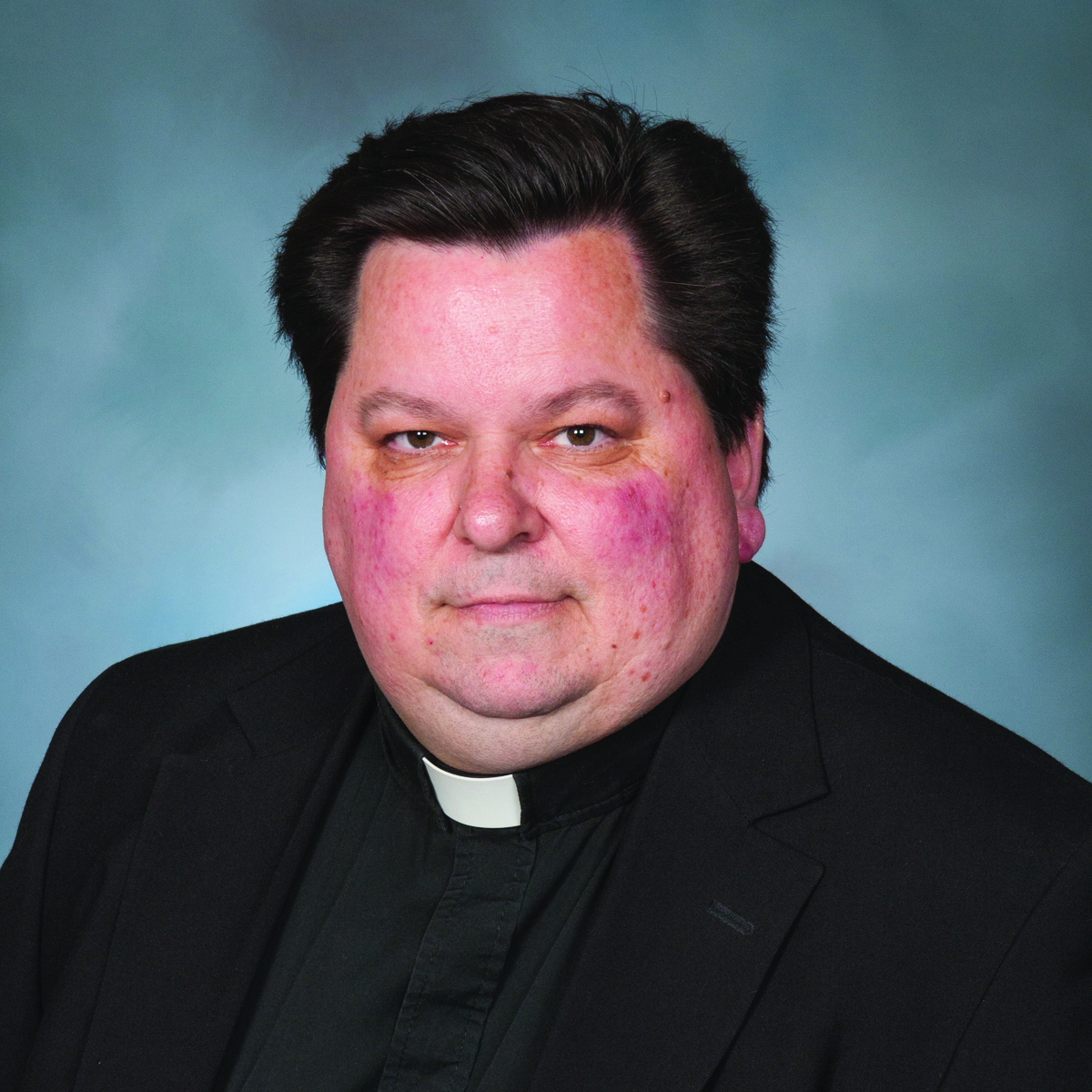 Pastor:
Father Paul M. Grankauskas
Rectory:
540-277-2943
540-277-2945 (FAX)
Rectory Hours:
Mon-Fri, 9 AM - 4 PM
Religious Education:
John Sengewalt at
540-277-2948
dre@stbridgetberryville.org
Office Hours:
Thursdays and Fridays, 9 AM - 4 PM
Saturdays by appointment
Sunday, after class until 1 PM
Office of Youth Ministry
OYM@stbridgetberryville.org
Music Ministry:
Stacy Sefton at
music@stbridgetberryville.org
Eucharistic Minister / Lectors:
JoAn Drake at
540-398-9324
Servers:
John Sengewalt at
540-277-2948
Sacristan:
Becky Jackson at
540-955-1715
Men's Club:
Meets the last Saturday
each month 8AM in Hobert Hall.
Coffee and Donuts on first
Sunday of each month.
George Darnell at
men@stbridgetberryville.org
Women's Group:
Meets the first Tuesday
of each month
Ruth Hayes at
women@stbridgetberryville.org
St. Bridget's Email:
office@stbridgetberryville.org