September 8, 2020
Good Afternoon, Fellow Parishioners!
I wanted to inform you of the steps we have taken and will be taking to ensure your safety during our return to in-class Religious Education Instruction.
The entirety of Hobert Hall will be cleaned and disinfected before each weekend class and again on Monday
Parents have the option to home school their students
Families are required to submit a completed COVID-19 waiver form, and to adhere to the principles within
Classes will have between 2 and 7 students each
Classrooms will be configured so that students sit at least 6 feet apart
DRE, Hall Monitors, and Catechists will wear face shields
Students in Grade 4 and up must wear masks (family option for younger students)
Students will be required to bring and remove all school supplies each week
Catechists will wear gloves to pass out material
Students will sit in the same seat each week
Hand sanitizer will be available at Hall Monitor table and in each classroom
Disposable masks will be available
For drop-off, students will be 2 to a table on opposite sides of the table until taken to the classroom
For dismissal, all classes will be escorted back to the drop-off tables by their catechists
For pick-up, parents should drive up the ramp from the west (funeral home) side to the front door of the hall. Students will be called from the front door of the hall.  If you are attending Noon Mass after class, you may walk to the front door of the hall to gather your children.
If Clarke County Schools go completely on-line, we will switch all in-class students to home school
May God Bless you all and protect us completely so that we can have a fantastic school year of religious education.  I know that our mission is dear to Father Paul's heart, and I wish to be able to catechize each of your children in preparation for a lifetime of learning and loving the faith of the Catholic Church.
John Sengewalt
DRE, St. Bridget of Ireland Church
540-277-2948
dre@stbridgetberryville.org
The Religious Education program at St. Bridget is constructed to aid our parents with their children's faith formation. Students Kindergarten through 8th grade have scheduled classes and are instructed via the Christ Our Life series.
As part of the faith formation, the children are prepared for 2 Sacraments of Initiation (First Holy Communion and Confirmation) and 1 Sacrament of Healing (First Penance). Preparation for these sacraments entail a 2-year commitment for each (generally 1st and 2nd grade for Penance and First Communion and 7th and 8th grade for Confirmation). Students typically receive Penance and First Communion during their 2nd grade year and receive Confirmation as Freshman.
Parents, being the primary faith educators, are encouraged to take an active role in our program. We desire to not just an educate our students in their Catholic faith, but to plant seeds of enthusiasm on fertile ground so that faith formation becomes a life-long process for all our students.
Our school year begins the Sunday after Labor Day and concludes on the first Sunday of May. Classes are on Sunday from 10:15 – 11:30 AM. All classes are held in Hobert Hall. Registration is conducted in July for the upcoming year. Each child must be registered and have proof of Baptism.
2020 – 2021 Emergency Medical Form
2020 – 2021 Religious Education Schedule
Please contact John Sengewalt at
dre@stbridgetberryville.org or 540-277-2948
for further information.
DRE Office is open 9 AM – 4 PM Thursday and Friday, and after RE class until 1 PM on Sunday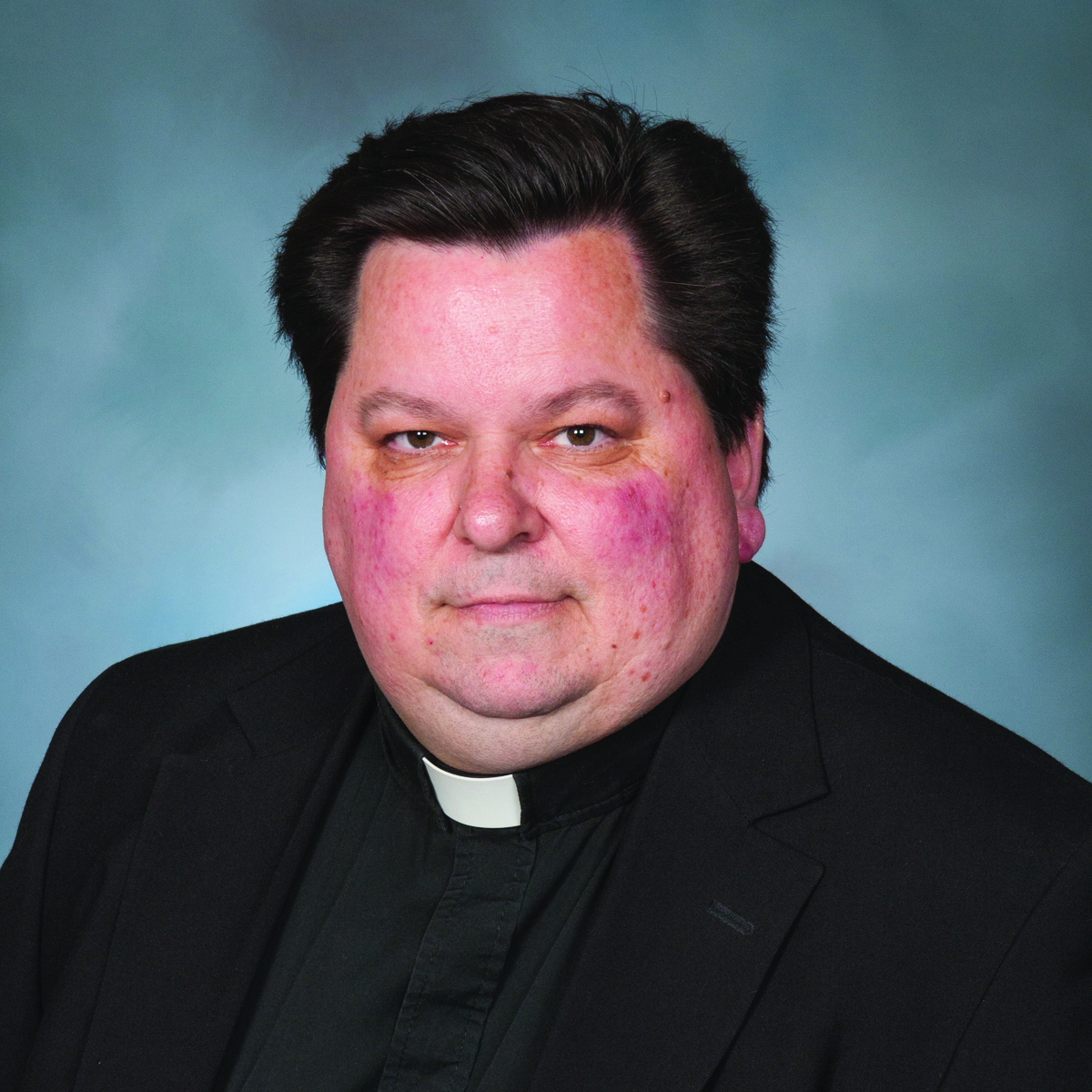 Pastor:
Father Paul M. Grankauskas
Rectory:
540-277-2943
540-277-2945 (FAX)
Rectory Hours:
Mon-Fri, 9 AM - 4 PM
Faith Formation:
Calvin Smith at
540-277-2948
dre@stbridgetberryville.org
Office Hours:
Thursdays and Fridays, 9 AM - 4 PM
Saturdays by appointment
Sunday, after class until 1 PM
Office of Youth Ministry
OYM@stbridgetberryville.org
Music Ministry:
Stacy Sefton at
music@stbridgetberryville.org
Eucharistic Minister / Lectors:
JoAn Drake at
540-398-9324
Servers:
John Sengewalt at
540-277-2948
Sacristan:
Becky Jackson at
540-955-1715
Men's Club:
Meets the last Saturday
each month 8AM in Hobert Hall.
Coffee and Donuts on first
Sunday of each month.
George Darnell at
men@stbridgetberryville.org
Women's Group:
Meets the first Tuesday
of each month
Ruth Hayes at
women@stbridgetberryville.org
St. Bridget's Email:
office@stbridgetberryville.org