The origin of Saint Bridget of Ireland Church is found in Valley Falls, Rhode Island. The monastery there was destroyed by a tragic fire in 1950. Several monks left Rhode Island to establish Our Lady of the Holy Cross Abbey in Clarke County, Virginia. Because of the proximity of the monastery to their homes, many Catholics began attending Mass at Holy Cross Abbey rather than their parish church in Winchester, Virginia. Realizing that the monastery could not fulfill all the pastoral needs of the Catholics frequenting the Abbey, the abbot suggested that another location be found for Sunday Masses.
Under the leadership of a group of parishioners, permission was obtained from Bishop Russell, then bishop of Richmond (which included the entire state of Virginia) to celebrate Sunday Mass in a theater in Berryville. This did not prove satisfactory, so permission was obtained to have the Sunday Mass in Grace Episcopal Church in Berryville. Sunday Mass was celebrated there for the next 35 years, with congregants going to Sacred Heart of Jesus in Winchester for all other sacraments.
When Monsignor Krempa was appointed pastor of Sacred Heart, things began to move towards building a church, called the "Chapel in the Field." The chapel was dedicated by Bishop Paul Loverde, then bishop of Arlington, on Trinity Sunday in 2002. In 2014, a hall was dedicated by Bishop Loverde. Finally, in 2017, Bishop Michael Burbidge constituted Saint Bridget's as a parish.
The journey to becoming a parish was an arduous one. Our congregation continues to grow. It will soon be up to the next generation of Catholics to preserve and enhance what has been done. As the psalmist writes, "The Lord has done great things for us; we are glad indeed."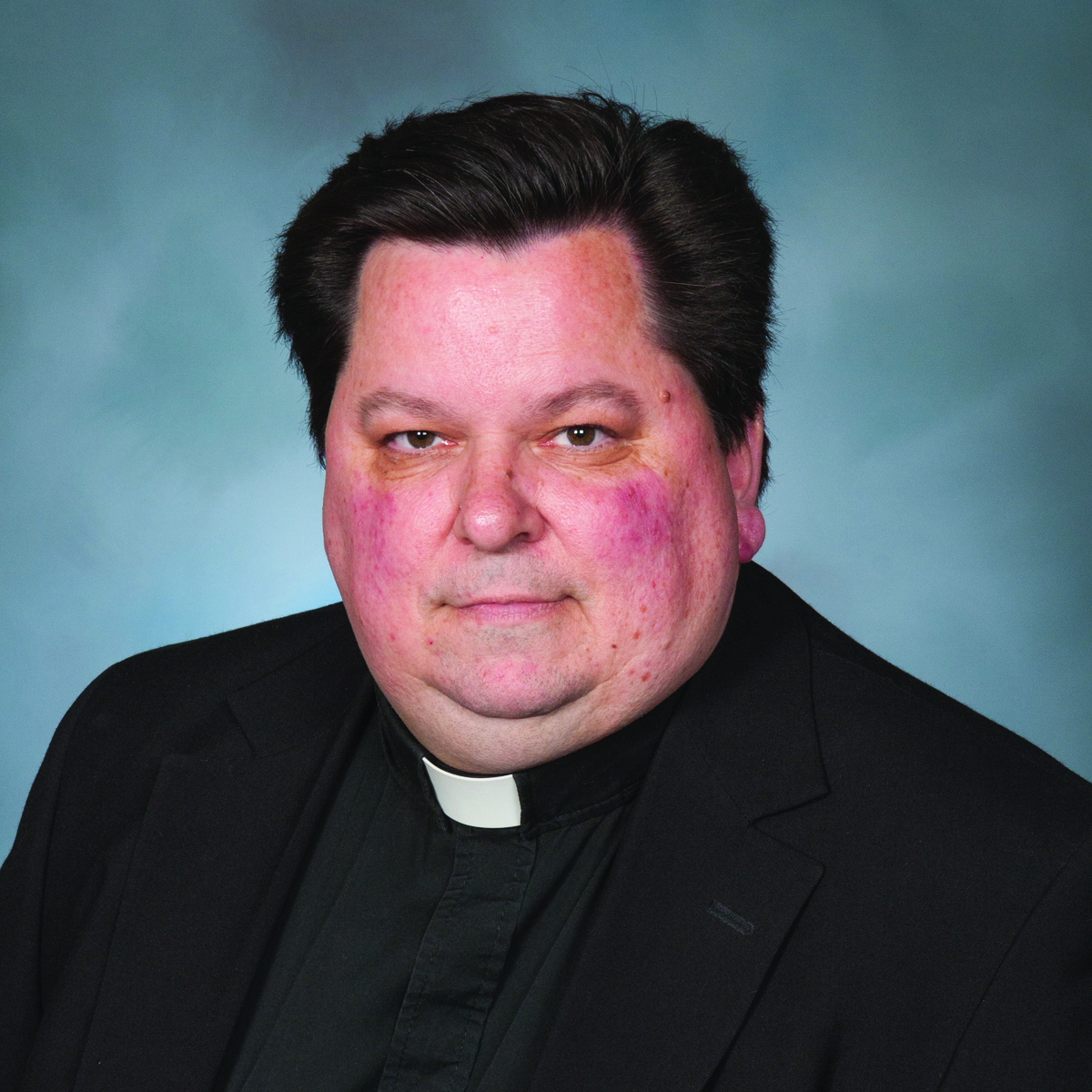 Pastor:
Father Paul M. Grankauskus
Rectory:
540-277-2943
540-277-2945 (FAX)
Rectory Hours:
Mon-Fri, 9 AM - 3 PM
Religious Education:
John Sengewalt at
540-277-2948
dre@stbridgetberryville.org
Office Hours:
Wednesdays, 9 AM - 3 PM
Saturdays by appointment
Sunday, after class until 1 PM
Office of Youth Ministry
OYM@stbridgetberryville.org
Music Ministry:
Stacy Sefton at
music@stbridgetberryville.org
Eucharistic Minister / Lectors:
Chet Lewandowski at
540-722-7231
Servers:
John Sengewalt at
540-277-2948
Sacristan:
Becky Jackson at
540-955-1715
Men's Club:
Meets the last Saturday
each month 8AM in Hobert Hall.
Coffee and Donuts on first
Sunday of each month.
Dick Drake at
540-955-5556 or
men@stbridgetberryville.org
Women's Group:
Meets the first Tuesday
of each month
Mary Kay Batka at
women@stbridgetberryville.org
St. Bridget's Email:
office@stbridgetberryville.org