Church Offertory Counters serve on a team and are responsible for counting the church offerings. This task is done weekly and each team of 3 serves on a rotation which requires your service approximately once per month. Several substitutes are desired.
For more information, please
contact Mike Malucci at (540) 955-0253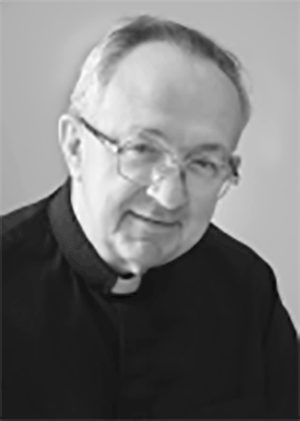 Pastor:
Very Reverend Stanley J. Krempa
Rectory:
540-277-2943
Rectory Hours:
Mon-Fri, 9 AM - 3 PM
Religious Education:
John Sengewalt at
540-277-2948
dre@stbridgetberryville.org
Office Hours:
Wednesdays, 9 AM - 3 PM
Saturdays by appointment
Sunday, after class until 1 PM
Office of Youth Ministry
OYM@stbridgetberryville.org
Music Ministry:
Tricia Russman at
stbridgetsmusic@gmail.com
Eucharistic Minister / Lectors:
Chet Lewandowski at
540-722-7231
Servers:
John Sengewalt at
540-277-2948
Sacristan:
Becky Jackson at
540-955-1715
Men's Club:
Meets the last Saturday
each month 8AM in Hobert Hall.
Coffee and Donuts on first
Sunday of each month.
Dick Drake at
540-955-5556.
Women's Group:
Meets the first Tuesday
of each month
Erin Huff at
317-696-4143
St. Bridget's Email:
office@stbridgetberryville.org
St Bridget of Ireland
Catholic Church

1024 W. Main St.
Berryville
Virginia 22611