The Men's Club meets on the last Saturday of each month at 8 am in Hobert Hall. All men are welcome to attend.  Join us at 7:30 for breakfast before each meeting.
The Men's Club hosts monthly coffee and donuts on the first Sunday of the month after 9 AM Mass.
The Men's club hosts meatless Lenten dinners on Fridays during Lent.
Along with the Women's Club, the Men's Club hosts the annual parish picnic each June.
For more information, please attend a monthly meeting
or contact Dick Drake at 540-955-5556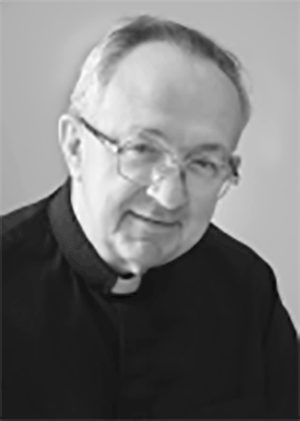 Pastor:
Very Reverend Stanley J. Krempa
Rectory:
540-277-2943
Rectory Hours:
Mon-Fri, 9 AM - 3 PM
Religious Education:
John Sengewalt at
540-277-2948
dre@stbridgetberryville.org
Office Hours:
Wednesdays, 9 AM - 3 PM
Saturdays by appointment
Sunday, after class until 1 PM
Office of Youth Ministry
OYM@stbridgetberryville.org
Music Ministry:
Tricia Russman at
stbridgetsmusic@gmail.com
Eucharistic Minister / Lectors:
Chet Lewandowski at
540-722-7231
Servers:
John Sengewalt at
540-277-2948
Sacristan:
Becky Jackson at
540-955-1715
Men's Club:
Meets the last Saturday
each month 8AM in Hobert Hall.
Coffee and Donuts on first
Sunday of each month.
Dick Drake at
540-955-5556.
Women's Group:
Meets the first Tuesday
of each month
Erin Huff at
317-696-4143
St. Bridget's Email:
office@stbridgetberryville.org
St Bridget of Ireland
Catholic Church

1024 W. Main St.
Berryville
Virginia 22611